It's that time of the year again folks, when the air is full of the smell of barbecues, suncream and the sweat of a thousand nervous performers - yes, Edinburgh preview season is almost upon us, and I for one am very bloody excited!
Despite some quality local nights in smaller venues and a couple of big names coming to town, it's fair to say there's been a bit of a lull in Leicester since the festival ended and Just the Tonic closed its doors for the last time. But next month the city will once again explode with quality hour-long shows from some of the circuit's finest comedians, all looking to perfect their new material in time to pack it into a suitcase and head north of the border in August. It'll be like our own little mini-Edfest, (or 'Leicstinburgh' if you're into the whole 'smashing words together for no real reason' thing...
So, what's on? I hear you ask...
Tony Law - 16th July at Firebug
Bottle Rocket Comedy Club
are hosting four double-headers at
Firebug
on Millstone Lane:
16th July - Tony Law & Angela Barnes
22nd July - Dan Clark & Tom Binns
23rd July - James Acaster & Gareth Richards
24th July - Joel Dommett & Andrew Ryan
Tickets for all four Firebug shows are available here:
http://www.brcomedy.com/firebug/
Holly Walsh - 9th July at The Cookie
Over on the High Street,
The Cookie
are fielding a strong line-up as ever:
2nd July - Seann Walsh & Marlon Davis
3rd July - Romesh Ranganathan & Ivo Graham
9th July - Joe Lycett & Holly Walsh
10th July - Henry Paker & Suzi Ruffell
16th July - Shappi Khorsandi & Nathan Caton
17th July - Andrew Lawrence & Lloyd Griffith
18th July - Hardeep Singh Kohli
23rd July - Paul Foot & Milo McCabe
24th July - Nick Helm & Paul F Taylor
Tickets for all Cookie shows can be found here:
http://thecookie.gigantic.com/edinburgh-preview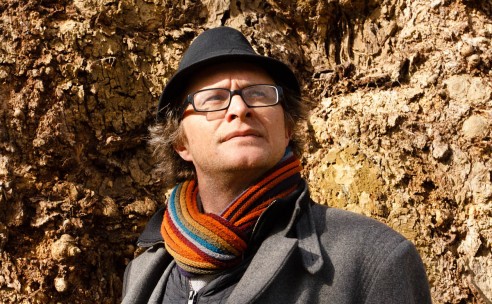 Simon Munnery - 11th July at The Criterion
And of course, Leicester Comedy Scene have teamed up with pioneers of the Leicester alternative scene
Lions Eat Ice Cream
to bring you
The Big Comedy Weekend
at
The Criterion
on Millstone Lane, featuring a mix of the finest Lions regulars and some of our favourite performers from around the country:
11th July - Richard Peel's 'Goblintime'; Simon Munnery; Andrew O'Neill
12th July - Leanne Mckie; George Ryegold; Ian Hall
13th July - Bruce Edhouse's 'Crabula!'; Jen Brister; Scott Bennett; Chris Stokes; Kristian D Kirklan
Details and tickets for all Big Comedy Weekend shows are available here:
http://www.wegottickets.com/comedy/f/7685
So go now comedy fans: book yourself some tickets, pass the word on to all your friends and let's fill Leicester with laughter in July!
Cheers,
Paul.